Taschler Spine & Rehab Center - The Best Chiropractors in Northern Virginia! Offering Relief for Spine & Back Pain Through Chiropractic Adjustments & Massage Therapy.
Our office is located in Fairfax, VA and our happy clients visit us from all over Northern VA, including Oakton, Annandale, Burke, Fairfax Station, Herndon & Falls Church.
Welcome!
Thank you for visiting the website of Fairfax Virginia chiropractor Dr. Jennifer Lee Taschler.
Dr. Jennifer Taschler's purpose is to make a positive change in the lives of her patients by educating and helping each to experience the value and benefits of Chiropractic care. Our focus at Taschler Spine and Rehab is on a holistic approach to health. We accomplish this by combining expertise from or licensed professionals to offer alternative treatments.
Taschler Spine & Rehab is unique because we offer a well rounded group of services to gain a life changing experience. We are proud to offer you the very best practitioners to provide Wellness Services. These include Chiropactic, Massage Therapy, Reiki, Reflexology, Fitness Training, Mental Health Counseling, Wellness Coaching, Nutritional Counseling, and Life and Wellness Coaching.
If you are seeing Dr. Taschler, a combination of chiropractic adjustments, therapies, and exercise will be carefully selected for you. This will help you to relieve discomfort and allow your body to operate more efficiently by healing itself. Dr. Taschler will work closely with you to help you get your body functioning like it should. This can enable you to perform activities of daily living such as work and exercise to your fullest potential without pain. Dr. Taschler will pamper you with special attention to your health needs. You will never feel rushed because you are allowed the time that you deserve. You will find her close attention to detail refreshing.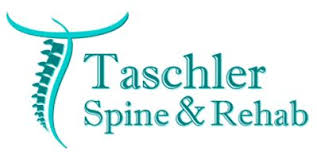 Insurance companies, auto insurance and Workman's compensation pay for service provided by a Doctor of Chiropractic. Why should you continue to suffer when you are paying for healthcare? With zero to minimal cost to you, your treatments can be paid for. Dr. Taschler will provide a comprehensive evaluation and guide you in choosing the right path to enhance your health. Please do not hesitate to schedule your complimentary initial consultation today.

In practice as well as on-line, we strive for excellence through superior patient treatment, education, and satisfaction.
Within this site you will find all types of health-related information. Information about our office and services, chiropractic, diet and nutrition, back and neck pain, work and auto injuries, a monthly health newsletter and much, much more.
We hope you enjoy the information and share it with others. Again, thank you for visiting and remember to come back often.
Yours in health,
Dr. Jennifer Taschler
Meet Dr. Jennifer Taschler and Dr. Kevin Ward.
Chiropractic Services
Chiropractic is a health care profession that focuses on diagnosis, treatment, and prevention of mechanical disorders of the musculoskeletal system, with special emphasis on the spine and upper and lower extremities. These disorders affect general health via the nervous system. Chiropractic treatment emphasizes manual therapy including spinal manipulation and other joint and soft tissue manipulation, and includes exercises and health and lifestyle counseling. Most Chiropractic Services are covered by Health Insurance. To have your benefits checked for you, please contact Taschler Spine & Rehab at (703) 293-2939.
Dr. Jennifer L. Taschler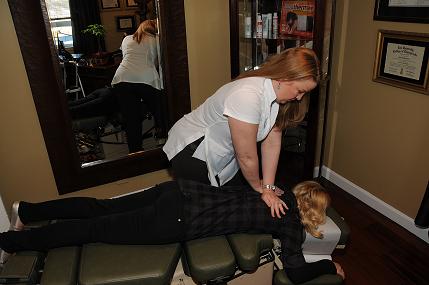 Initial Exam: $100
Case History, Physical Examination inclusive of Orthopaedic, Neurological, & Gait Examination, & Chiropractic Evaluation.

Spinal Adjustments: $50
Therapies: $35 Per Therapy
Axial Decompression for Disc Issues, Electrical Muscle Stimulation, Spinal Traction, Therapeutic Exercises, and Ultrasound.



Chiropractic Supplies:
Therapeutic Cervical Pillow $130
Moist Heating Pad $75
Cervical & Lumbar Ice Packs $25
Biofreeze Tube or Roll-On $10
Prossage Soft Tissue Oil $10
Vitamins Priced Individually
Custom Made Orthotics Priced Individally
Massage Prices:
Swedish:
25mins-$45
50mins-$75
80mins-$110
Deep Tissue:
25mins-$50
50mins-$85
80mins-$120
Prenatal:
25mins-n/a
50mins-$95
80mins-$130


Thai Massage
Session time 65-75 minutes
Price per session: $125
Price per package (paid in full) for 5 sessions: $500
Massage Treatment
Swedish Massage:
Swedish massage is a lighter touch and uses five styles of long, flowing strokes. The five basic strokes are effleurage (light touch), petrissage (kneading), tapotement (rhythmic tapping), friction (compression), and vibration. Swedish massage has shown to be helpful in reducing pain, joint stiffness, and improving function in patients with osteoarthritis.

Deep tissue massage:
Deep tissue massage is aimed at the deeper tissue structures of the muscle and fascia, also called connective tissue. Deep tissue massage uses many of the same movements and techniques as Swedish massage but the pressure will generally be more intense. It is also a more focused type of massage, as the therapist works to release chronic muscle tension or knots, also known as adhesions. A must for those with muscle spasms.

Prenatal massage:
Prenatal massage is adapted to provide complete comfort and safety for both of you. A specially designed support system relieves you of the strain of gravity while your muscles are massaged with a refreshing blend of oils formulated especially for pregnant women. You deserve it Mommy!
Ki-Hara Resistance Stretching
Flexibility training is an essential component for every individual regardless of fitness levels. Ki-Hara is a proven method of resistance flexibility stretching that is conducted one-on-one, in groups and with teams. Whether it is recovering from a chronic or acute injury, enhancing performance, or improving your well-being, Ki-Hara helps you reach your goals. Through customized training utilizing the Ki-Hara method of resistance stretching, we address your specific needs.
· Refined by Steve Sierra and Anne Tierney of Innovative Body Solutions, Ki-Hara represents a form of flexibility, strength training and core work that optimizes the body.
· Ki-Hara methods involve moving the body through multiple planes of movement, as resistance allows for concentric and eccentric training (developing strength and flexibility). Optimizing the length-tension relationship of the muscles through Ki-Hara creates positive changes in bone rotation, structural alignment and muscular performance.
Thai Massage:
Thai massage combines massage with yoga-like positions during the course of the treatment and emphasizes stretching and increased flexibility. This graceful therapy, which is given on a floor mat, leaves you relaxed, energized, and more flexible. The client should be dressed in comfortable loose fitting clothing. This treatment is amazing!

Additional Healing Treatments

Craniosacral Therapy:
A craniosacral therapy session involves the therapist placing their hands on the patient, which allows the practitioner to tune into the craniosacral system. By gently working with the spine, the skull and its cranial sutures, diaphragms, and fascia, the restrictions of nerve passages are eased, the movement of cerebrospinal fluid (CSF) through the spinal cord can be optimized, and misaligned bones are to be restored to their proper position. Craniosacral therapy is wonderful for mental stress, neck and back pain, migraines, temporomandibular joint (TMJ) syndrome, and for chronic pain conditions such as fibromyalgia. A must for those who suffer from headaches!

Headache Relief:
Headache Relief is just what the doctor ordered! Do you suffer from headaches and/or migraines? Muscle spasms increase the symptoms you suffer when having a headache. Give your stiff muscles around your head, neck, and tight shoulders a break and you'll feel better all over. This focused massage releases tension and restores comfort to this typically knotted-up area. (Not a full-body massage.)

Hot Stone Therapy:
Smooth, rounded basalt stones are heated in water and used by the therapist as extensions of his or her hands. The weight and radiant heat of the stones combined with a calming essential oil penetrates muscle tissue inducing deep relaxation without overheating. Try it, you will love it!

Reflexology:
Pamper yourself! This wonderful treatment uses skillful application of pressure to specific points on the feet, hands, and ears. By nourishing your mental health and physical vitality, reflexology can help you let go of tension and maintain balance. It has been shown to improve circulation which boosts oxygen supply and nutrients to muscles and other tissues and speeds the elimination of waste products such as lactic acid and stress hormones. You will love it!

Reiki:
Reiki is a Japanese technique for stress reduction and relaxation that also promotes healing. It is administered by "laying on hands" and is based on the idea that an unseen "life force energy" flows through us and is what causes us to be alive. If one's "life force energy" is low, then we are more likely to get sick or feel stress, and if it is high, we are more capable of being happy and healthy. A treatment feels like a wonderful glowing radiance that flows through and around you. Ahhhh!

Craniosacral
Session time 65-75 minutes
Price per session: $125
Price per package (paid in full) for 5 sessions: $500

Headache Relief, Hot Stone , Reiki, and Reflexology
Fifty Minutes: $80
Twenty-Five Minutes: $45
65-75 Minute Reiki 3 Consecutive Day Cleansing Treatment: $300